"Can you use apple tv without remote?" Sure you can! In fact, Apple has made it easy for you to enjoy the Apple TV with or without their remote control. Setting up your Apple TV is generally a breeze, but not so if you want to set up apple tv without remote. However, did you know that you can actually use your Bluetooth keyboard, iPhone, and iPad to set up your Apple TV? That's right! Many people simply don't like to turn on tv with apple tv remote or basically use the Apple TV remote. So if you're currently wondering how to use other devices with your Apple TV, then you're in the right place. In today's article we'll tell you exactly how to do that.
Use an iPhone or iPod Touch to set up your Apple TV
If you're wondering how to turn on apple tv without remote or how to control apple tv without remote, wonder no more! You can easily use your iPod Touch or iPhone to control your Apple TV. To wirelessly set up your device to use them, you'll need to boot your Apple TV until the language screen pops up. Turn on Bluetooth on your device and place it on your Apple TV. Once you do that, a screen will appear where you have to sign in to your iTunes account.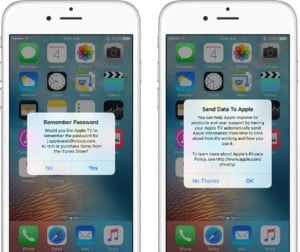 Note: If you plan on buying content from iTunes, then you may want your Apple TV to remember your sign in credentials. This way, the next time you want to buy something you won't have to enter your Apple ID and password again.
At this screen you also have the option to choose whether you'd like to help Apple improve user support and products. You can help them by agreeing to send info to Apple about how you use your Apple TV. If you don't wish to do that, then just select No Thanks.
The setup process will then continue on the Apple TV. The device will use your access point to connect to the internet. The access point is provided automatically by your iPhone or iPad (whichever you're using). Also, entering your router's access point isn't necessary, since the iOS device will handle that for you. At this point, your Apple television is fully activated. To access the iTunes Store, you'll now just have to use your account information and login. Once you do that, you'll see the home menu and can proceed to using iphone as apple tv remote. You can also use your iPad, depending on which device you paired with the Apple TV.
Note: In case your apple tv siri remote not working or you lost it, then you may wonder how to turn on apple tv without a remote. Well, doing so is simple and you just have to use a Bluetooth keyboard. This way, you don't have to worry about ordering a replacement remote for apple tv anytime soon.
Setting up your Bluetooth keyboard
If you want, then while here you may also go to Settings, General, and then navigate to Bluetooth. By doing so, you can pair a Bluetooth keyboard to your Apple TV. It's certainly going to come in handy whenever you need to type in any text.
Set up your Apple TV by using a Bluetooth keyboard
To do this, you'll first of all need to turn on apple tv. At the language screen, you'll also be informed that you can use a Bluetooth keyboard with your Apple TV. Pairing it is simple and all you have to do is turn on the keyboard and bring it close to the Apple TV.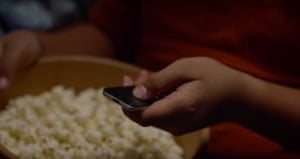 A pairing code will appear on the screen. Enter it on the keyboard and then hit Enter. Your attempt may not be successful at first, so if that's the case, be sure to try again. Once you manage to pair your keyboard with the Apple TV, you can use it to step through your menus. You'll find it to be a lot more convenient, especially when searching for things online.
If you'd like to advance to the next screen, hit Enter. Now when it comes to the Wi-Fi screen, selecting your desired Wi-Fi access point is easier than ever and can be done by using the arrow keys. Once you select your desired Wi-Fi, you have to enter the password for it. Since you have a keyboard, doing so is a lot easier.
Again, you'll be asked whether you want to send info to Apple to helps improve its user support or products. Click OK if you agree or No Thanks if you don't want to send such data to Apple. Once you do that, you'll be taken to the home screen menu.
Note: You still have to set up your iTunes account. To do that, go to Settings and then navigate to iTunes Store.
Controlling your Apple TV with an Android device
If you'd like to use your Android device to control your Apple TV, then you need to download an android apple tv remote app. This app is called Air Remote and you can easily download it through the Google Play Store. The interface is easy-to-use interface and the app works great.
Now that you know how to connect to apple tv without remote, you don't have to worry about buying a new remote if you damaged or lost yours. Just follow our simple tips and you'll be able to enjoy your Apple TV just as much with or without its original remote!
The post Can You Control Your Apple TV Without The Remote? appeared first on Apple TV Hacks.