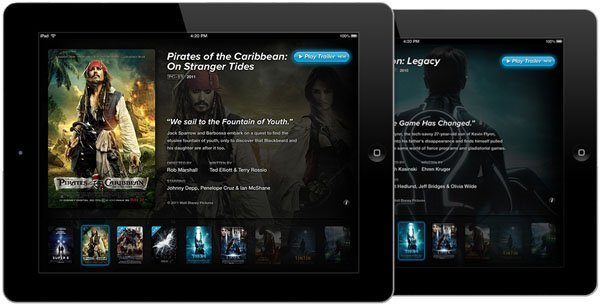 There are apps in the App Store that can do similar things (e.g. IMDb, Fandango), but Showreel is claimed to be the first AirPlay-enabled app that lets you watch full length HD movie trailers on Apple TV 2. Although the developer promises to "showcase nothing but the latest and greatest movies", the movies are, well, not the latest releases and the collection is still quite small. On a good side, trailers are updated weekly, there are no ads and pre-trailer commercials, and the browsing experience on iPad as well as viewing trailers on the big screen in 720p is great. The app is iPad only.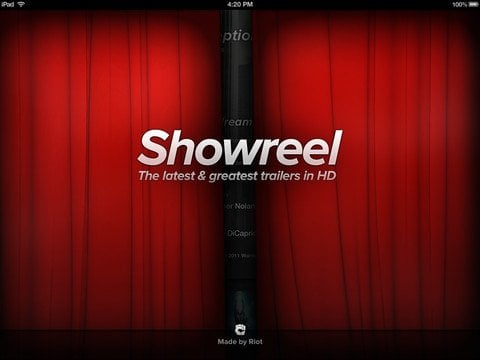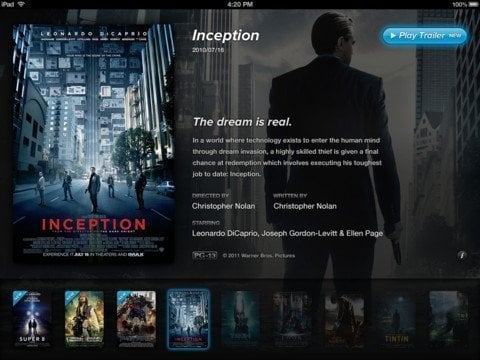 Showreel is available on the App Store for $2.99.
You may also want to read:
Real Racing 2 HD First to Support Wireless Gaming over AirPlay on Apple TV 2
AirPlay-Enabled Apps: Web Browser, Camera and Videos for Apple TV, TVOut Genie! (review)
AirPlay-Enabled Apps: Air Video (review)
Visit What's on iPhone for the best iPad and iPhone app reviews!
Do you want to feel like a wizard? Check the Kymera wand in Amazon: You can control your Apple TV waving a wand!