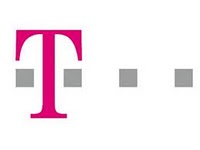 Remember that G-Slate special offer we encouraged you to sign up for just two days ago? Turns out it's $100 off the 2 year contract price of the G-Slate provided you order before April 27th. That's right, you must order before April 27th and you must do it over the phone following the steps:
call T-Mobile at 1-866-464-8662

select option"3″

reference promotional code "GSLATE100."
Monday – Friday – 5 a.m. – 8 p.m. PT.

Saturday 8 a.m. – 5 p.m.

PT.

Sunday

9 a.m. – 4 p.m.

PT.
While this offer was only meant to go out to those who signed up, it's already making its way around the comment section of our blog as well as Twitter and Facebook. If it was supposed to be a secret offer, it definitely isn't a secret any longer. It remains to be seen if anyone can qualify for the discount or just those who registered but no harm in trying anyway if you've been eyeing the G-Slate.